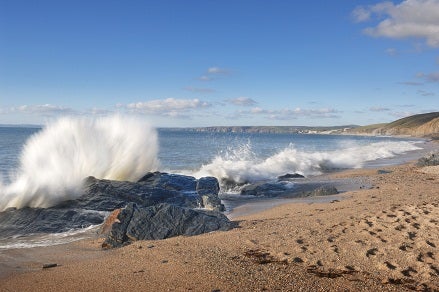 Twenty-three renewable energy demonstration projects have been awarded over €1.2bn by the European Commission (EC) under the NER300 funding programme.
These projects will be co-financed from the revenue generated by the sale of 200 million emission allowances from the new entrants' reserve (NER) of the EU Emissions Trading System.
Sixteen EU member states will host the demonstration projects, which aim to showcase technologies that would help substantially increase renewable energy production across the EU.
Together, the 23 projects could increase annual energy production from renewables in Europe by nearly 10TWh, equivalent to the annual fuel consumption of over a million passenger cars.
Climate Action Commissioner Connie Hedegaard said: "The NER300 programme is in effect a 'Robin Hood' mechanism that makes polluters pay for large-scale demonstration of new low-carbon technologies.
"The €1.2bn of grants – paid by the polluters – will leverage a further €2bn of private investment in the 23 selected low-carbon demonstration projects. This will help the EU keep its frontrunner position on renewables and create jobs here and now, in the EU," Hedegaard added.
Commenting on the two tidal projects in Scotland that will receive funding, Scottish Renewables senior policy manager Lindsay Leask said it is "great news for the tidal industry in Scotland".
"It's this kind of financial commitment that helps harness further private investment which will secure our position as a centre of global excellence for the marine energy industry for years to come," Leask added.
In the second call for proposals, the EC will make use of unused funds from the first call and the revenues of the remaining 100 million allowances in the new entrants' reserve.
---
Image: Two Scottish tidal projects, Kyle Rhea Tidal Turbine Array and Sound of Islay, will receive funding from the EC. Photo: courtesy of Scottish Renewables.