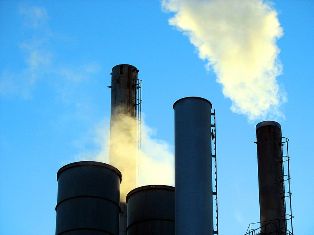 The European Commission has said that £3bn in British state aid granted for the creation of the Green Investment Bank (GIB) to invest in low-carbon projects is in line with EU state aid rules.
The bank, which is expected to further the UK's 2020 target in reducing carbon emissions, will invest only in projects that could not obtain sufficient funding from the markets.
An investigation by the Commission pointed that GIB's concept foresees several sufficient safeguards to avoid the "crowding out of private investment" and that the provisions governing the bank would also ensure fair competition.
"In particular, project holders seeking funding from the Green Investment Bank will be requested to provide evidence that they have been denied funds or have not obtained all the necessary funding from market operators," the Commission said.
"The GIB's intervention will also rest on a so-called 'additionality principle': whenever possible, funding provided by the GIB will come in addition to market financing. This should allow green projects to materialise while minimising potential distortions of competition."
WSP Group sustainability director Paul Toyne remarked that there remains many hurdles to be tackled – raising the funds to lend being the obvious one.
"We also need to be realistic about what the Bank will be able to fund; £3bn is only a fraction of what we need to drive a low carbon economy with the right supporting infrastructure," Toyne said.
"So there is some expectation management needed – GIB is not the panacea, but it is an excellent step in the right direction, showing some positive leadership."
The approval is granted for a four-year period and covers the aid granted to the GIB itself.
---
Image: The GIB will invest in environmentally friendly projects such as offshore wind power generation, non-domestic energy efficiency, biofuels, biomass, and renewable heat generation. Photo: courtesy of Uwe Hermann.