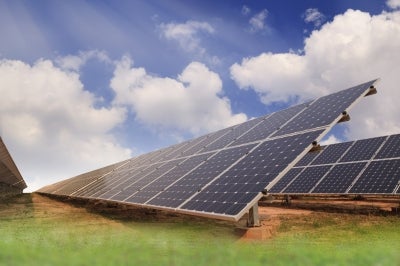 Fife Council has applied for planning permission to develop a 15-hectare low carbon investment park in Buckhaven, as part of a strategy to transform the Energy Park Fife in Scotland.
The park will be transformed from a medium-scale manufacturing hub to a centre capable of supporting the largest renewables projects, and become one of the key centres of the renewables industry in Scotland.
If approved, the park will allow supply chain firms to co-locate and support activities taking place on the main energy park site.
The business park is expected to complement future development in the region's energy sector and encourage further investment by local firms.
Fife Council business and employability senior manager Robin Presswood said: "This new development will also contribute to the physical regeneration of Methil by the creation of 10 hectares of high-quality industrial and commercial land in the first phase with the opportunity for more than 600 high quality jobs to be created."
Scottish Enterprise business infrastructure team member David Garry added: "The ongoing development of Energy Park Fife has a significant role to play in the success of Scotland's growing renewable energy sector, particularly in creating opportunities in the offshore wind supply chain.
"Figures we released last week predict an annual £2bn supply chain opportunity in the UK between now and 2025, in operations and maintenance in offshore wind alone."
---
Image: The park will transform from a medium-scale manufacturing hub to a centre for large renewables projects. Photo: Courtesy of freedigitalphotos.