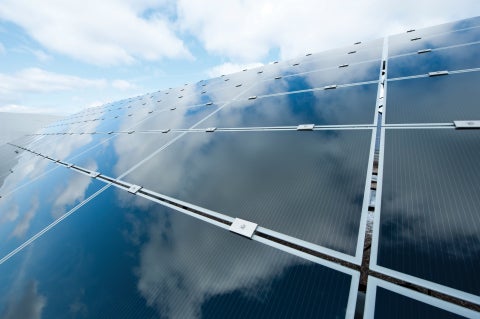 Photovoltaic (PV) systems provider First Solar has acquired Chilean solar projects developer Solar Chile for an undisclosed sum.
The Santiago-based solar development firm has a portfolio of 1.5GW PV power projects in Regions I, II, III and XV in northern Chile, including the Atacama Desert region.
Fundación Chile, an early investor in Solar Chile, will continue to provide its ongoing consultation services.
First Solar chief executive Jim Hughes said of the acquisition: "Combining Solar Chile's market knowledge and promising project portfolio with First Solar's resources, technology and strong execution track record offers Chile a rapid and proven path to add significant solar generation capacity.
Fundación Chile president Alvaro Fischer said the acquisition of Solar Chile by First Solar is "a milestone of enormous significance to our country".
"It highlights the tremendous potential that solar PV energy has to change the demography and the economy of northern Chile, opening it up to new opportunities beyond mining and fishing, into water desalinization, hydrogen production or large green data centers," added Fischer.
First Solar, which has constructed over 600MW of PV power projects worldwide, has a global development pipeline of projects totalling 3GW under contract to utilities.
---
Image: Solar Chile has a portfolio of 1.5GW solar power projects. Photo: courtesy of First Solar.