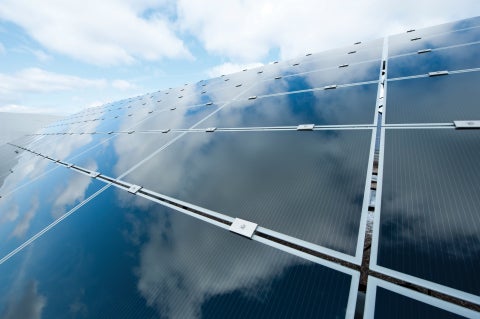 First Solar and PT Pembangkitan Jawa Bali Services (PJB Services) are collaborating to deliver utility-scale solar power plants capable of producing 100MW of energy in Indonesia.
The US-based photovoltaic solar systems manufacturer and Indonesia's PJB have signed a memorandum of understanding (MOU), representing an initial step in the collaboration.
The partnership intends to work towards the development, engineering, procurement, construction, operation and maintenance of PV hybrid solutions, using First Solar's thin-film PV modules and related system services and components.
First Solar Southeast Asia business development and sales senior manager Won Park highlighted the need for reliable, cost-effective energy resources for Indonesia.
"The agreement with PJB Services facilitates an ideal collaboration to provide Indonesia with the needed solution," Park said.
"This MOU underscores First Solar's belief that the Indonesian market has great potential as a sustainable market where solar power can be a meaningful part of the energy mix."
PJB Services president Bernadus Sudarmanta added: "We are excited by the opportunity to collaborate with a world leader in solar energy for the development of utility-scale PV power plants in Indonesia," Sudarmanta said.
---
Image: First Solar will supply its thin-film PV modules for utility-scale solar power projects in Indonesia. Photo: courtesy of First Solar