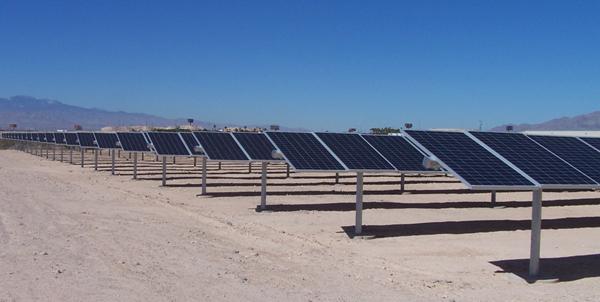 First Solar has won a contract from McCoy Solar, a subsidiary of NextEra Energy Resources, to construct a 250MW AC solar power plant in Riverside County, California.
According to the contract, First Solar will provide engineering, procurement and construction (EPC) services as well as its cadmium telluride (CdTe) photovoltaic thin-film modules for the plant with construction set to begin in late 2014, creating 400 local jobs, and commissioning will take place by 2016.
First Solar director of US business development Roger Bredder said that the company is again collaborating with NextEra, creating jobs in Riverside County.
Located on around 2,300 acres of mostly public land provided by the Bureau of Land Management (BLM), around 13 miles northwest of Blythe, the 250MW plant will be a part of the proposed major project, which will have a generating capacity of up to 750MW.
"The entire project, which is likely to generate enough electricity to power 225,000 homes."
Spanning around 4,200 acres of BLM land and around 477 acres of private land, the project will be developed in two phases with the first one being the said 250MW project, while the second phase will have around 250MW to 500MW added in the county.
The entire project, which is likely to generate enough electricity to power 225,000 homes, is expected to create 600 jobs during peak construction and around 20 full-time jobs for operations.
The project will also include a 14.5-mile generation tie-in line and two-acre switch yard connecting with Southern California Edison's Colorado River Substation.
In December 2012, the BLM had released the final environmental impact statement for the project, which is claimed to be one of the largest solar energy projects on public lands in the California desert.
---
Image: First Solar to construct McCoy Solar plant for NextEra. Photo: courtesy of NextEra Energy Resources.