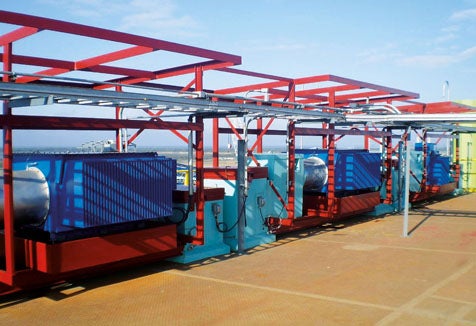 FLSmidth's air pollution control business unit has won a contract from Shenzhen Energy for its air pollution control technology to be installed at the Shajiao-B and Mawan coal-fired power plants in Shenzhen, China.
Under the contract, FLSmidth will supply 36 units of its advanced COROMAX dust emission technology, which will be installed as an upgrade of the existing electrostatic precipitators to the Chinese plants.
Commissioned in 1987, the 2MW x 350MW Shajiao B coal-fired power plant in Dongguan, Guangdong Province, was the first build-operate-transfer independent power producer project in China. Hopewell Holdings, which owned 50% in partnership with Shenzhen Energy, has developed the project.
The Mawan power station, a 6MW x 300MW coal fired power station in Guangdong Province, was built in phases with Phase I comprising of 2MW x 300MW units.
The company claimed that its compact COROMAX technology reduces electrostatic precipitators dust outlet emissions by 50% and reduces power consumption by up to 30% in high resistivity dust applications and enables to control the voltage and the current independently.
The plants to be equipped with the new technology can catch ultra fine particles while curbing the energy consumption.
"The new technology can catch ultra fine particles while curbing the energy consumption."
The Government of China has launched new emission legislation, prioritising the environmental protection under the Asian nation's current five-year plan.
FLSmidth executive vice-president Carsten Lund said that China hosts more than half of the world's coal-fired power plants and such plants are in need of dust emission improvements owing to the new legislation.
"FLSmidth is the only supplier in the market that is capable of delivering this highly advanced upgrade technology which enables record low dust emissions, said Lund.
"An upgrade to existing equipment is both a cost-effective solution and one that can be implemented faster than competing technologies."
---
Image: Shenzhen Energy to install FLSmidth's COROMAX technology at its coal-fired power plants in China. Photo: courtesy of FLSmidth.