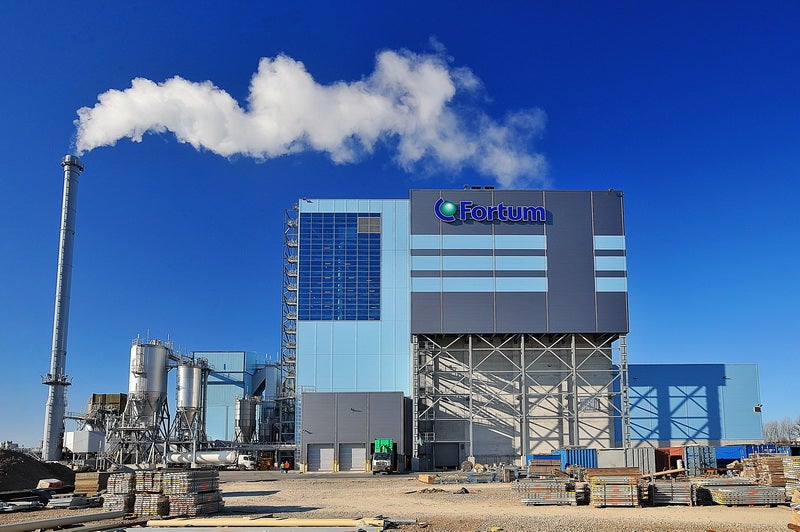 Finnish energy firm Fortum has opened a €130m combined heat and power plant (CHP) in the city of Klaipeda, Lithuania.
The new power plant will use municipal and industrial waste as well as biomass to provide district heating to residents and businesses in Klaipeda, and electricity to the Lithuanian power grid.
The project will have the capacity to generate about 60MW of heat and around 20MW of electricity.
In addition, the plant is equipped with flue-gas condensers that allow the recovery of an additional 15MW of heat at peak demand times.
The power plant will replace old natural gas-fired heat production in Klaipeda and reduce CO2 emissions by about 100,000 tonnes per annum.
AB Klaipedos energija holds a 5% stake in the power plant and will purchase the heat generated from the facility.
Fortum CFO Markus Rauramo said that the use of sorted waste as fuel in combined heat and power production offered a sustainable solution for city areas.
"It offers a cost-efficient answer to energy and waste management needs alike, and helps to significantly reduce greenhouse gas emissions compared to depositing waste in landfills," Rauramo added.
France-based Alstom has supplied the flue gas treatment and heat recovery system for the plant, which is claimed to be the first large scale waste-to-energy plant in the Baltic countries.
Fortum Heat vice president for large projects Pasi Mikkonen said the facility will play an important role in the city of Klaipeda's heat supply and waste management, and will divert significant amounts of waste from the local landfill.
---
Image: Fortum's new combined heat and power plant replaces old natural gas-fired heat production in Klaipeda. Photo: Courtesy of Alstom.