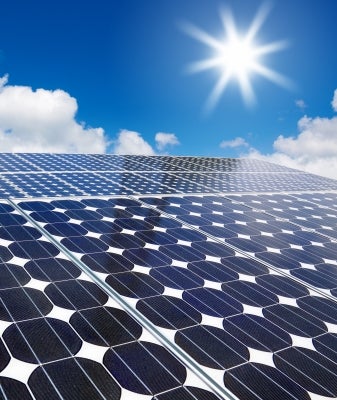 The French government has doubled its capacity target for photovoltaic power generation in an attempt to bail out the country's feeble solar industry.
Ecology, Energy and Sustainable Development Minister Delphine Batho announced the measures, which are likely to draw investments worth over €2bn.
Batho noted that the production capacity growth target will increase twofold to 1,000MW annually, which is equivalent of a small nuclear power reactor.
More financial support will be offered to small solar power projects that use European-made solar modules in a move to rescue the ailing industry, reports Reuters.
The country plans to give a bonus of up to 10% on the subsidy for feed-in-tariffs paid to solar power generators through consumers' power bills for minor projects, using panels made in 30 European nations.
The Socialist government is attempting to rescue the solar industry, which has lost nearly 15,000 jobs in the last two years.
"Many jobs were lost because of the (former) government's yo-yo policies," Batho told reporters.
The latest measures for the solar power industry are due to take effect when a decree is published later this year.
---
Image: France is doubling its solar production capacity growth target to about 1,000MW annually. Photo: courtesy of FreeDigitalPhotos.net.