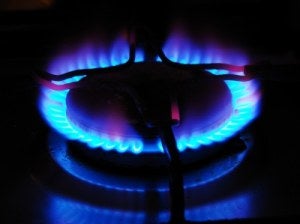 The UK government has received new pleas to cut the rate of VAT on energy bills ahead of this week's budget announcements.
Writing in a letter to Chancellor George Osborne, Danny Jatania, CEO of Pockit, a prepaid MasterCard provider pointed out the failure of previous initiatives introduced to eradicate fuel poverty and petitions for swift action, as many of the UK's households struggle to pay their bills.
"I am all too aware of the strain that rising energy bills are placing on the people of the UK. In order to address this predicament we find ourselves in, decisive action must be taken, starting with the upcoming budget announcement," Jatania added.
Jatania argues cutting VAT and helping the market to become more competitive would rescue 250,000 households from fuel poverty.
"Competition in the energy market and the growth of independent firms can help to drive down prices and make the customer the focus once more. The energy market is far too complicated and the government must help Ofgem to make it easier for consumers to find the cheapest deals."
Jatania's arguments are similar to that of Cumbria County Council leader Eddie Martin who also asked the Chancellor to scrap VAT on energy bills in a letter last month.
Martin claimed more than a quarter of homes in Cumbria are now in "fuel poverty", which means they spend more than 10% of income on fuel.
A resounding 98% of consumers think the tax should be scrapped, according to a survey by uSwitch.com published earlier this month.
The move would see energy zero-rated for VAT, the same as water, taking an estimated 250,000 households out of fuel poverty and saving the average consumer £60 a year, the comparison service said.
Image: Cutting VAT and helping the market to become more competitive would rescue 250,000 households from fuel poverty, experts say. Credit: graur codrin