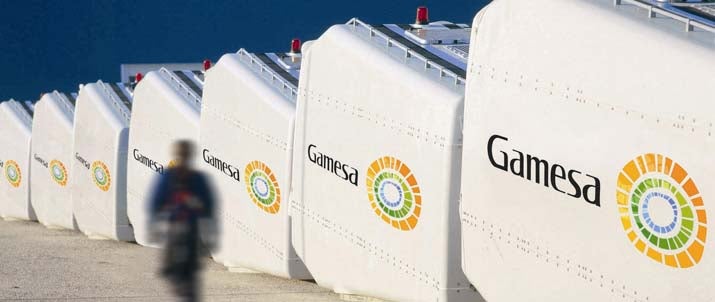 Wind turbines manufacturer Gamesa will supply 30MW for a wind farm located in Italy's Brindisi province.
The installation of 15 G90-2MW turbines at the wind farm is expected to begin before the end of this year.
The wind farm, which is being developed by Eolica Erchie in the Puglia Region, is set to reach an annual production of 69GWh, equivalent to about 12,900t of petroleum per year.
At its peak production rate, the wind project would prevent emissions of about 30,300t of carbon dioxide into the atmosphere annually.
This is the first contract Gamesa has signed with Toshiba Europe T&D, an engineering, procurement and construction contractor, for a project of Eolica Erchie developer.
Since its foray in the Italian market in 2002, Gamesa has installed a total of 1,506MW.
Gamesa, which is involved in design, manufacturing, installation and maintenance of wind turbines, has over 25,000MW installed capacity worldwide and 18,000MW under maintenance.
In 2011, Gamesa's consolidated revenues amounted to more than €3,033m and its net profit was €51m. International markets accounted for almost 92% of all sales.
---
Image: Gamesa's Nacelles manufacturing plant in Zaragoza, Spain. Photo: courtesy of Gamesa.