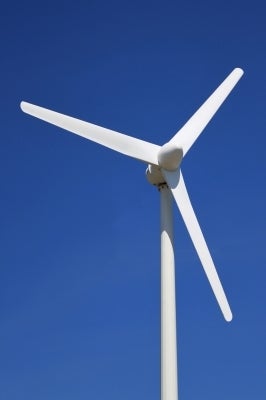 Spanish wind turbine maker Gamesa has signed a framework agreement with TuuliWatti, a joint venture between Finnish company St1 and retail cooperative S-Group, to supply up to 285MW of its 5MW turbines.
According to the agreement, Gamesa will supply 57 turbines from its G128 and G132 models in 2015 and 2016 to local wind farms being built by TuuliWatti as well as provide operations and maintenance (O&M) services for ten years.
Gamesa 5.0MW platform's modular design and technology ensures maximum reliability and optimises cost of energy, while meeting grid connection regulations and environmental standards, the company claims.
These models are designed to withstand low temperatures and enable maximum annual production in medium and low wind sites.
The new agreement is Gamesa's second deal with TuuliWatti in less than a year, with the first being a master agreement signed at the end of 2012 for the supply of 135MW turbines.
In the first deal Gamesa won contracts to provide 4.5MW turbines totalling 18MW to the Simo wind farm in Lapland, 54MW to the Pori farm and 32MW to Tornio plant. The first agreement also contemplates the potential supply of three 5MW turbines to a wind farm in Salo in 2014.
"The new agreement is Gamesa's second deal with TuuliWatti in less than a year."
Gamesa CEO for Europe and RoW Ricardo Chocarro said the agreements represent the company's technological leadership and lend visibility to its strategic commitment to multi-megawatt wind turbines.
Chocarro said,"The 5MW platform, one of the most powerful in the onshore segment, evolves from the 4.5MW platform and caters to the most complex wind farm developments in terms of competitiveness and cost of energy.
"Its innovative modular design and technology ensure reliability while complying with the most stringent international grid-connection codes and environmental standards."
---
Image: Gamesa to supply 57 wind turbines to TuuliWatti's wind farms in Finland. Photo: courtesy of Freedigitalphotos.