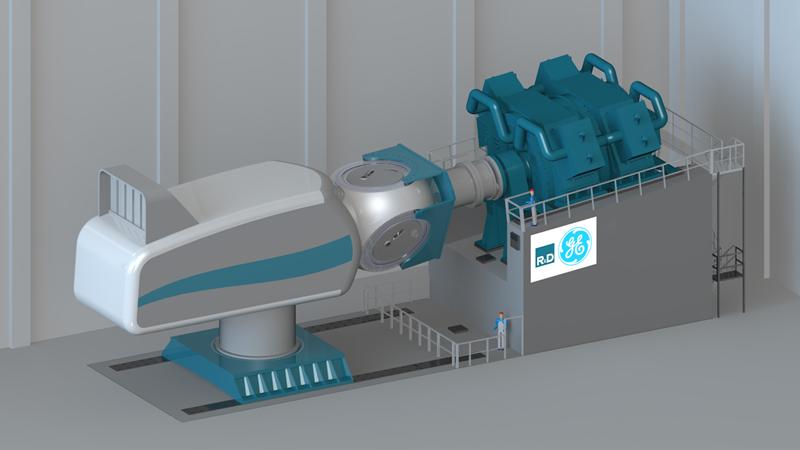 General Electric's (GE) Power Conversion business has secured a contract from Denmark-based Lindoe Offshore Renewables Center (LORC) to build a wind turbine nacelles testing facility.
The Lindoe Nacelle Testing (LNT) project, which will be built in the Lindo Industrial Park on Funen island, is expected to start its first tests in 2014.
The testing will incorporate GE's drivetrain, grid simulation, control systems and foundation work.
As part of the deal, GE will carry out installation, commissioning and remote service for the project.
GE will also provide a new nacelle tester to test wind turbine controllers inside the nacelle, using test conditions at 33kV level.
LORC will test the functionality and performance of nacelle by using a specially designed adapter, which will allow the wind turbine hub and all field operational software and hardware to be included in the test.
LNT will meet the demands for testing offshore wind turbines in a facility where national grid codes can be tested in combination with loads caused by rapidly changing wind speed conditions.
LORC chief executive officer Ove Poulsen said GE provided a technical solution that best fits the requirements for the project.
"Users will be able to carry out a full range of tests on their equipment without having to adapt their turbine software or hardware," Poulsen said.
"Because the test bench can be connected to a 'virtual' wind farm (created by separate system), it will be able to operate as HIL – hardware in the loop."
---
Image: GE will provide the nacelle tester to trial wind turbine controllers inside the nacelle. Photo: Courtesy of GE.