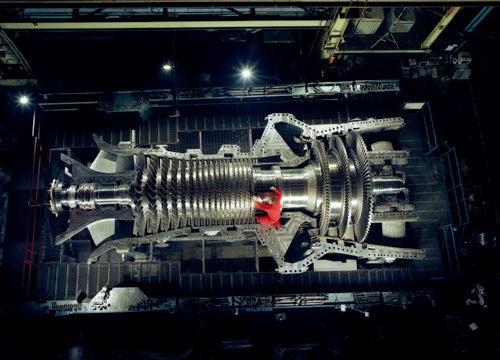 General Electric Company (GE) has secured three contracts worth $2.7bn from Societe Algerienne de Production d'electricite (SPE), an affiliate of Sonelgaz, to supply heavy-duty gas turbine combined-cycle and aeroderivative gas turbine technology for nine power plants in Algeria.
Under the three contracts, GE will supply a total of 26 heavy-duty gas turbines, 12 steam turbines and 38 generators for the nine plants located in the northern part of the country.
The first contract worth $1.9bn will see GE supplying 9F 3-series gas turbines equipped with its Dry Low NOx (DLN) dual-fuel combustion technology for six new combined-cycle power plants, which will have a total capacity of more than 8GW, enough to power around eight million Algerian households.
As per the second contract, GE delivered its 24 trailer-mounted TM2500+ advanced aeroderivative gas turbines to two fast-track projects totaling 528MW capacity, which will help in meeting the country's 2013 summer peak electricity demand.
In October 2012, GE and its consortium partner Power Projects, an affiliate of METKA, bagged the contract from SPE for the two fast-track projects in northern Algeria.
"Under the three contracts, GE will supply a total of 26 heavy-duty gas turbines."
The third contract valued at $150m, requires GE to supply power generation equipment to SPE's 370MW Hassi R'mel simple-cycle gas turbine plant.
Besides, GE will also provide services including new unit spares, technical direction and installation services and training to help increase the performance, flexibility and reliability of operations at the nine plants, which will start simple-cycle duty in 2015 and combined-cycle operation in 2017.
In addition, GE plans to form a long-term joint venture with Sonelgaz to set up a new production facility in Algeria that will have a capacity to produce power generation equipment totaling 2GW annually.
The production facility, which will create 600 additional indirect jobs, will eventually cater the needs of the future power plants in Algeria.
---
Image: GE workers in Greenville will manufacture 26 massive heavy-duty 9F-3 gas turbines bound for Algeria. Photo: courtesy of GE.