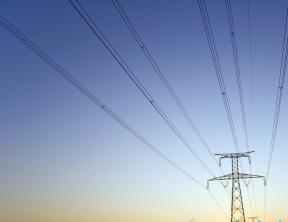 General Electric (GE) has signed a $16.5m contract to supply equipment to double the power capacity of the 500-kV Pleiku-Phu Lam transmission line in Vietnam from 1,000 to 2,000 amps.
The contract will be delivered for Power Transmission Company No. 4 (PTC4), a subsidiary of the National Power Transmission (NPT).
General Electric (GE) Asia Pacific president, Kenji Uenishi, said: "GE's advanced equipment, services and partnership with local corporations will enable Vietnam to manage power needs more efficiently in line with efforts to enhance current infrastructure."
National Power Transmission chairman of the board of management, Dang Phan Tuong, said the 500km, 500-kV Pleiku-Phu Lam transmission line is the backbone of Vietnam's North-to-South power transmission.
"When it comes into operation in 2013, the project is expected to supply approximately 800MW to the Southern area," said Tuong.
GE will supply six series capacitor banks to NPT and will also provide on-site supervision for installation testing and commissioning.
The project will employ the company's latest fuseless technology to enable a 100% increase in the current capacity of the existing transmission line and installed infrastructure.
Shipping and installation of capacitors will begin in the second quarter of 2013 with commercial operation of the line slated in the third quarter of 2013.
The project was funded by the US-based Export-Import Bank. GE will also partner with Vietnam based 3C Company for the project.
---
Image: The transmission line is expected improve electricity transmission capacity from 1,000 amps to 2,000 amps. Photo: courtesy of dan.