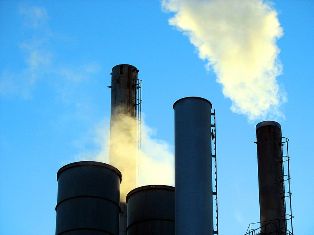 US energy utility Georgia Power is seeking permission to decertify and retire 15 coal-fired and oil-fired units totalling 2,061MW.
The company is expected to request approval from the Georgia Public Service Commission (GPSC) to close down the units citing several factors, including recent and forecasted economic conditions, and the cost to comply with environmental regulations.
The firm is set to close units 3 and 4 at the Branch plant in Putnam County, and units 1 to 5 at the Yates plant in Coweta County, all of which are coal-fired.
Oil-fired units 1 and 2 at the McManus plant in Glynn County, and units 1 to 4 at the Kraft plant in Chatham County could also be shut down.
These generating units will be included in the company's updated Integrated Resource Plan (IRP), which is scheduled to be filed with the GPSC on 31 January 2013.
Georgia Power expects to ask for decertification of the generating units, except units 1-4 at Kraft, by 16 April 2015 – the effective date that the Environmental Protection Agency's Mercury and Air Toxics rule will go into effect.
The firm is likely to seek a one-year extension of the MATS compliance date for the Kraft power station and retire units at the plant by 16 April 2016.
The company is also expected to ask for decertification of Boulevard 2 and Boulevard 3 combustion turbine generating units in the city of Savannah, upon approval of the IRP.
Georgia Power president and chief executive Paul Bowers said the firm has considered the impact of these retirements on the local communities.
"These decisions were made after extensive analysis and are necessary in order for us to maintain our commitment to provide the most reliable and affordable electricity to our customers," Bowers added.
---
Image: Georgia Power now operates 11,387MW of coal-fuelled generation at ten plants across Georgia. Photo: courtesy of Uwe Hermann.