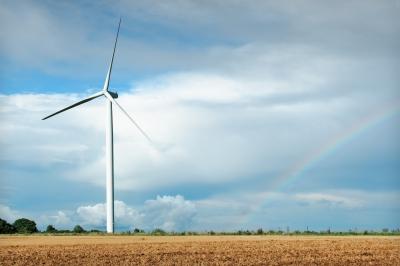 Southern Company subsidiary Georgia Power has agreed to acquire 250MW of wind energy from EDP Renewables North America's wind farms in south-west Oklahoma, US.
The wind energy purchased is expected to provide enough electricity to meet the needs of over 50,000 homes in Georgia.
As per the deal, Georgia Power will start receiving the wind energy from 1 January 2016.
EDP Renewables said the contract with Georgia Power reduces the long-term merchant exposure in the US to 664MW, which represents only 8% of its total installed capacity as of March 2013.
Georgia Power president and CEO Paul Bowers said the company is focused on providing better economic value to its customers and is continuously evaluating energy options.
"Adding wind energy to our generation mix underscores our commitment to a diverse portfolio that offers clean, safe, reliable, sustainable and low-cost electricity for years to come," Bowers added.
Georgia Power's decision to purchase wind power follows a similar announcement made by the company in 2012, in relation to solar power.
In September 2012, Georgia Power said that by 2017 it will purchase over ten times the amount of solar electricity it now receives from solar farms and rooftop arrays.
Earlier in 2013, the company introduced the Georgia Power Advanced Solar Initiative (GPASI), which will contract for up to 210MW of solar capacity through long-term purchase power agreements with its customers and solar developers.
The company said the GPASI will complement its existing solar resources, which include research and demonstration projects and a 50MW Large Scale Solar programme.
Georgia Power's fleet includes over 1,200MW of renewable generation sources, including hydro, biomass and landfill methane gas.
---
Image: Georgia Power will start receiving the wind power from 1 January 2016. Photo: Courtesy of FreeDigitalPhotos.net.