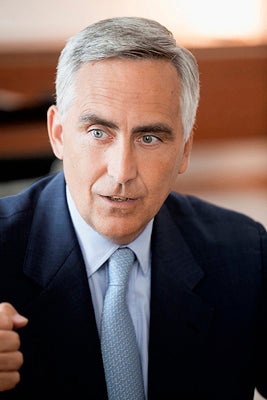 Germany could save over €150bn by 2030 through revising its energy transition concept, according to a new study by Siemens.
The company says that the current transition concept establishes false incentives for investment and innovation, and will not make it possible to achieve security of supply while ensuring sustainability and affordability.
In the study, Siemens has recommended a three-point plan for implementing the energy transition, which includes restructuring the electricity market, increasing energy efficiency, and European coordination.
The proposed plan notes that despite the rigorous development of renewables, carbon dioxide (CO2) emissions are increasing, because the energy mix includes coal-fired power plants that emit large quantities of CO2 to compensate for weather-related fluctuations in power generation from renewables and the closure of nuclear plants.
Siemens president and CEO Peter Löscher said the company supports the energy transition, but that the project is currently at a crucial stage.
"We need decisions that will maintain our country's competitiveness over the long term. Our aim is to achieve a sustainable energy system with secure supplies and affordable electricity," Löscher added.
Siemens surveyed over 250 German customers in various industries and more than 80% of the respondents said that the current Renewable Energy Sources Act (EEG) should be revised.
Around 90% respondents believe affordability and security of supply are the biggest challenges to a successful energy transition.
Siemens proposed the scrapping of a fixed target for renewables and a focus on reduction of CO2 emissions in the future.
The company noted that Germany should give greater priority to high-efficiency combined-cycle power plants and wind power.
"The climate goal can be reached by 2030 with fewer renewable energy sources at substantially lower costs," Löscher said.
"An energy mix with 40 percent green energy – rather than the planned 50 percent by 2030 – is both ecologically as well as economically sensible."
Siemens recently said that Europe could save about €45bn by 2030 if renewable energy installations were built on sites that offer the highest power yields.
---
Image: Siemens president and CEO Peter Löscher. Photo: Courtesy of Siemens.