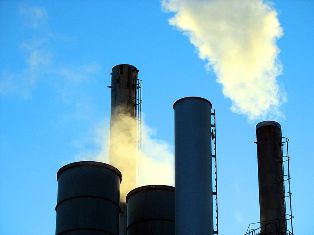 Germany will bring more coal-fired power plants online in 2013 than at any time in the last two decades, German renewable energy institute IWR has said.
New coal-fired power stations with around 5,300MW of capacity will start generating electricity in 2013, as the nation plans to end its nuclear energy use by 2022.
Referring to data from the German regulator, the Muenster-based institute said that about 1,000MW of coal-fired capacity is expected to be decommissioned.
German Chancellor Angela Merkel closed the country's oldest nuclear reactors in 2011, in response to Japan's Fukushima Daiichi nuclear disaster.
Merkel is trying to replace the remaining nuclear power stations in the country with renewable energy sources and efficient fossil-fired plants.
IWR director Dr Norbert Allnoch said in a statement; "The growth in renewables and the decline in power consumption have already fully bridged the gap opened by the shutdowns of the eight nuclear reactors in 2011."
In 2012, the gross electricity generation in Germany had reached 617.6 billion kWh, down by almost 11 billion kWh, when compared to 628.6 billion kWh in 2010.
Nuclear power production dropped by 41 billion kWh in 2012 to 99.5 billion kWh, when compared with 2010 figures.
The decrease in nuclear power production was offset by renewable energy, which saw production increasing by 32 billion kWh compared to 2010.
---
Image: About 5,300MW of German coal-fired plants will generate electricity in 2013, while 1,000MW will be decommissioned. Photo: Courtesy of Uwe Hermann.