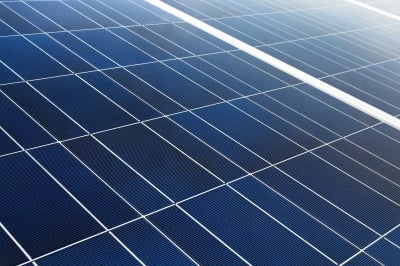 Germany-based Conergy has received an order to build photovoltaic (PV) solar power plants in Thailand with a total capacity of 31.5MW, for Siam Solar Energy 1, a subsidiary of Thai Solar Energy Company.
The company will develop, supply and install three plants, with 10.5MW capacity each, in the provinces of Suphanburi and Kanchanaburi in western Thailand.
As a general contractor for the project, Conergy will oversee the planning, components supply, engineering and design, as well as installation of the solar plants.
For construction of the plants, which will cover about 790,000m² in total, the company is collaborating with its local partners Annex Power and Ensys.
Conergy noted that this is the second large-scale project for the Bangkok-based client and investor Siam Solar Energy 1 (SSE), with a 21MW two-plant solar project already under construction.
After completion of construction in May 2013, the solar plants with 130,000 Conergy P-series modules will generate over 45,200MWh of clean electricity per year.
Renewable energy produced at the solar parks is expected to be 1.3 times the power consumed by the residents of the provincial capital Kanchanaburi.
In addition, the solar power plants are estimated to prevent the emission of about 24,000t of carbon dioxide annually.
Conergy chief executive Dr Philip Comberg highlighted that the firm intends to expand in the solar growth markets and strengthen its international project business.
"With this large-scale project in Thailand we let action follow our decisions," said Comberg.
"In addition to the growing Asian markets such as Thailand, we are focusing our efforts on the American solar market."
Conergy intends to grow its 10% share of Thailand's solar market as the government is subsidising solar to reduce energy imports.
SSE chief operating officer Cathleen Maleenont said; "We continue to put our trust in highly efficient parks conforming to European standards and have therefore decided once again in favour of Conergy as a strong partner for this major order."
---
Image: Conergy is building a total of five solar parks, which will have 52.5MW combined capacity, for the Bangkok-based SSE. Photo: Courtesy of FreeDigitalPhoto.net.