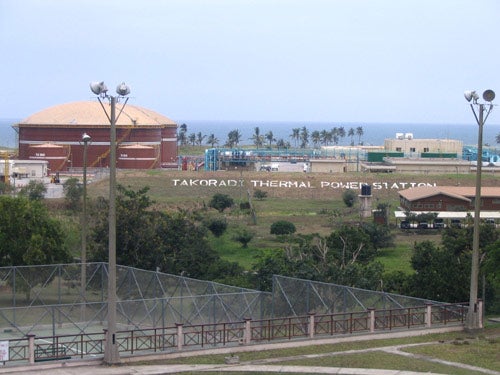 Volta River Authority (VRA), the main generator and supplier of electricity in Ghana, and Abu Dhabi National Energy Company (TAQA) have completed $330m of financing for the expansion of the 220MW Takoradi 2 power plant in Ghana.
The scope of the expansion project includes the conversion of the existing gas-fired power station at Aboadze into a combined cycle unit.
As a result, the current output of the Takoradi 2 power plant will increase by more than 100MW to 330MW, without requiring additional fuel.
Under a revised 25-year power purchase agreement, VRA will buy the extra power generated at the plant.
The power station was recently converted from primarily an oil-fired plant to a natural gas-fired facility as part of an effort within Ghana's power industry to burn cleaner fuel, according to a statement released by TAQA.
The funds for the project are being provided by the International Finance Corporation (IFC), a member of the World Bank Group, and a consortium of international development finance institutions led by FMO, a development bank majority-owned by the Dutch government.
The other participating lenders in the consortium include African Development Bank, Deutsche Investitions-und Entwicklungsgesellschafte, Emerging Africa Infrastructure Fund, ICF-Debt Pool and Proparco.
The Takoradi 2 power plant, which currently accounts for about 15% of Ghana's installed capacity, is the country's first independent power project.
Takoradi International Company, which owns the power plant, is a joint venture between TAQA and the VRA, while the plant's operatorship is held by TAQA with 90% share.
---
Image: The latest expansion project will take the generating capacity of the Takoradi 2 power plant in Ghana to 330MW. Photo: Courtesy of TAQA.