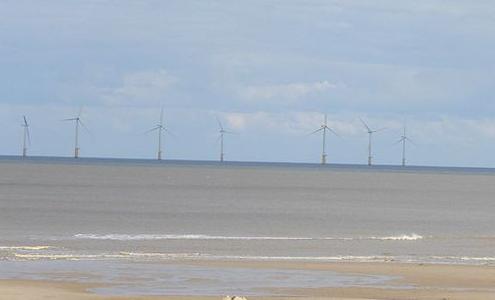 Global Marine Energy has secured a contract from Centrica Renewables Energy to perform cable landing works at the Lincs Offshore wind farm on the east coast of England.
The company will begin the works for the west export near shore cable this month and project completion is expected in July.
Global Marine Energy CEO Mark Leggett said "We look forward to working closely with the project team at Centrica to help ensure a smooth installation of the cable landing and near shore portions of the Lincs export cable."
The company said that due to shallow water conditions at the project site, it will utilise the cable barge Nautilus Maxi to deliver the project.
The farm is expected to meet the annual electricity requirements of about 200,000 households in Skegness when it commences operations later this year.
The project lies immediately adjacent to the Lynn and Inner Dowsing wind farms, two of Centrica's renewable projects completed in 2009.
Image : The project lies adjacent to the Inner Dowsing wind farm; Photo: foshie.