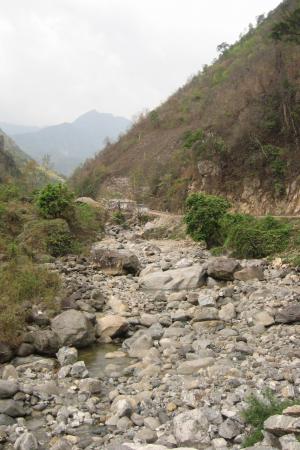 A five-year study by researchers has found that a global push for small hydro-power projects, supported by various nations and the Kyoto Protocol to reduce greenhouse gas emissions, may cause unexpected and significant loss of habitat and biodiversity.
The findings were reported by scientists from Oregon State University (OSU) in the journal Water Resources Research, in a study supported by the National Science Foundation.
Researchers said an assumption that small hydropower systems will have less ecological concerns than large dams is not universally valid.
According to the scientists, the cumulative damage caused by small dams is worse than large dams.
Conclusions from the researchers were based on studies of the Nu River system in China's Yunnan Province, but are relevant to national energy policies in many nations or regions, including India, Turkey and Latin America, which are planning to expand hydroelectric power generation.
The report said that many small dams, which produce 50MW of power or less, are currently constructed on tributaries that fall rapidly out of steep mountains.
China already has around 750,000 dams and about one new dam is being constructed every day, researchers noted.
OSU Department of Biological and Ecological Engineering associate professor Desiree Tullos said the Kyoto Protocol, under Clean Development Mechanism, is funding the construction of some of the small hydroelectric projects, with the goal of creating renewable energy that is not based on fossil fuels.
According to the scientists, the cumulative damage caused by small dams is worse than large dams.
"The energy may be renewable, but this research raises serious questions about whether or not the overall process is sustainable," Tullos added.
Tullos noted that the projects could damage streams, fisheries, wildlife, threaten species and communities and are often located in areas where poverty and illiteracy are high.
"The benefit to these local people is not always clear, as some of the small hydropower stations are connected to the national grid, indicating that the electricity is being sent outside of the local region."
The study also found that the cumulative amount of energy produced by small hydroelectric projects can be considerable, but the ecological concerns they raise in the area will be a hotspot of biological diversity.
According to researchers, each megawatt of energy produced in small tributary dams can have negative environmental impact in some cases that are many times greater than large, main stem dams.
Scientists said small dams can have significant impacts on habitat loss when a river's entire flow is diverted into channels or pipes, leaving large sections of a river with no water at all.
"On the large, main stem dams, people pay attention to what's going on. On a small hydropower project, no one notices if minimum flows are being maintained. Or if a pump breaks, the hydropower station might sit idle for long periods of time," Tullos added.
---
Image: The Nu River in China. Photo: Courtesy of Oregon State University.