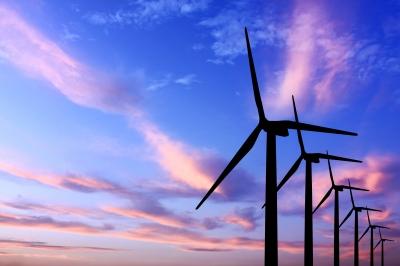 The World Wind Energy Association (WWEA) expects global wind power capacity to reach 500GW by 2016 and around one million megawatts by 2020.
In a new report, WWEA said global wind capacity reached 282GW in 2012, of which 44.6GW of new installations were added, the most achieved in a single year.
But the industry's overall growth rate was 19.2%, the lowest rate in more than a decade.
According to the study, 100 countries are now using wind power to generate electricity, with Iceland recently becoming the 100th nation to build wind turbines.
The country currently generates 100% of its electricity using renewable resources, with about 70% coming from hydropower and 30% from geothermal power.
All wind turbines installed by the end of 2012 can provide 580TWh, more than 3% of global electricity demand, the report said.
The US and China both installed around 13GW of new wind capacity, with the States adding most of this capacity in the second half of 2012.
Asia accounted for the largest share of new installations with 36.3%, followed by North America and Europe with 31.3 % and 27.5%, respectively.
In Europe, Germany continued its role as the largest market with 31GW installations, followed by Spain with 22.8GW.
But the UK took over Spain as the second largest European market for new turbines.
---
Image: Global wind capacity reached 282GW in 2012. Photo: Courtesy of FreeDigitalPhotos.net.