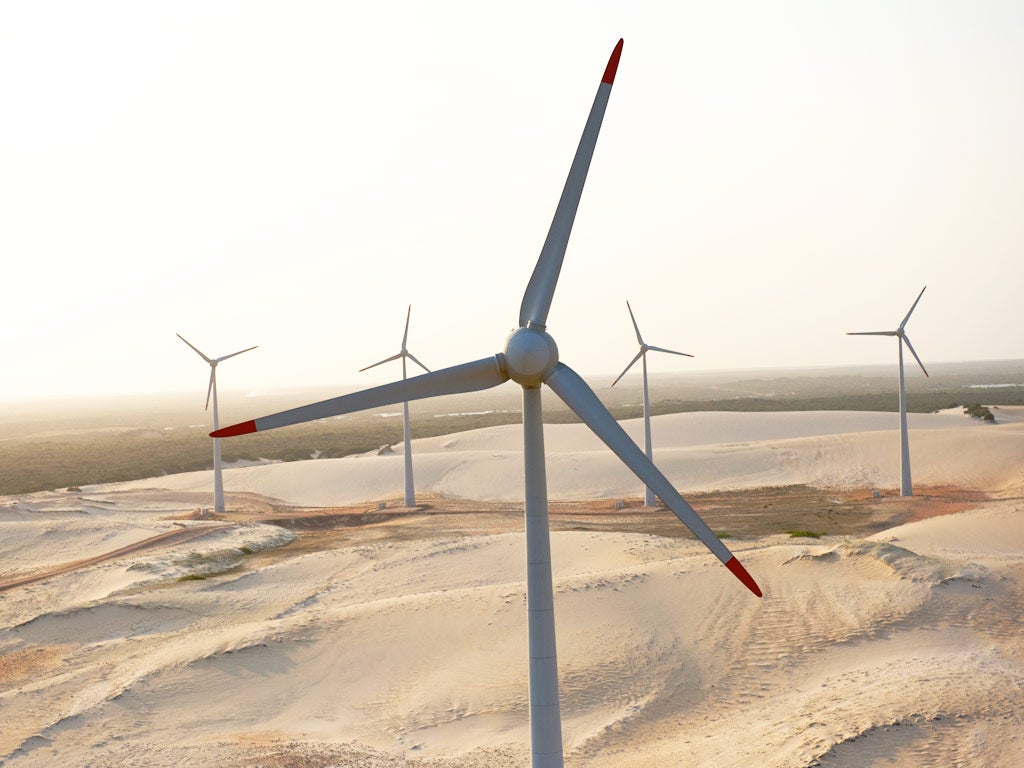 Global wind power grew by almost 20% in 2012 to reach over 282GW of installed capacity, according to a new study release by the Global Wind Energy Council.
Of the 44.7GW of worldwide installed capacity in 2012, the US and China deployed 13GW each.
But in 2011 China led the global wind power market by adding 17.63GW.
GWEC secretary general Steve Sawyer noted that while China's wind installations slowed down, both the US and European markets had "exceptionally strong years".
"While China paused for breath, both the US and European markets had exceptionally strong years", said Sawyer.
"Asia still led global markets, but with North America a close second, and Europe not far behind."
The European markets accounted for 12.4GW in 2012, led by the UK and Germany, with major contributions from Spain, Italy, Sweden, Romania and Poland.
In 2012, the Indian market slowed with annual installations coming in at 2.3GW, mainly due to a lapse in policy.
GWEC said Canada had "a solid year" installing 935MW, while Mexico installed 801MW, making it the 24th country with an installed wind power capacity of more than 1GW.
Meanwhile, Brazil deployed 1,077MW of wind capacity and Australia accounted for all new installations in the Pacific region with 358MW.
In the Middle East and North Africa (MENA) region, a 50MW project was completed in Tunisia, while sub-Saharan Africa's first large commercial wind farm, with a 52MW capacity, came on line in Ethiopia.
"This is just the beginning of the African market and with construction started on 500+ MW in South Africa, we expect Africa to be a substantial new market, where clean, competitive energy generated with indigenous sources is a priority for economic development," said Sawyer.
Europe led the offshore markets with 1,166MW installed capacity, more than 90% of total offshore installations of 1,293 MW in 2012.
---
Image: European markets accounted for 12.4GW of total wind-generation installations in 2012. Photo: Courtesy of GWEC / Wind Power Works.