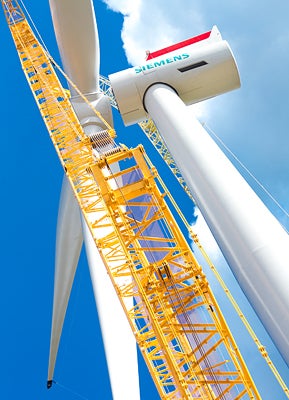 Google has invested about $200m in the 161MW Spinning Spur wind project located in Oldham County of Texas, US.
The Spinning Spur project, built by EDF Renewable Energy, can generate enough electricity to power nearly 60,000 average homes in the US.
Google Corporate Finance senior manager Kojo Ako-Asare said that the project provides low-cost, clean electricity to the state.
"This investment reflects Google's ongoing commitment to clean energy and our belief that corporations can be an important new source of capital for this sector," Ako-Asare added.
Construction for the wind power project, which is comprised of 70 Siemens 2.3MW turbines, began in February 2012 and achieved commercial operation at the end of last year.
Clean energy generated at the wind power plant has been delivered to Southwestern Public Service, an Xcel Energy owned utility, primarily serving customers in Texas and New Mexico.
With Spinning Spur, Google has invested in ten renewable energy projects totalling 2GW since 2010.
EDF Renewable Energy project finance VP Jim Peters commented on Google's investment: "The partnership between our companies reflects a departure from sourcing investment capital from traditional financial institutions for our renewable energy projects."
Peters added: "This transaction provides an opportunity for a leading renewable energy developer to join forces with a leading technology company to create value for both our companies and our respective customers."
---
Image: The 161MW Spinning Spur project in Texas is comprised of 70 Siemens 2.3MW wind turbines. Photo: courtesy of Siemens.