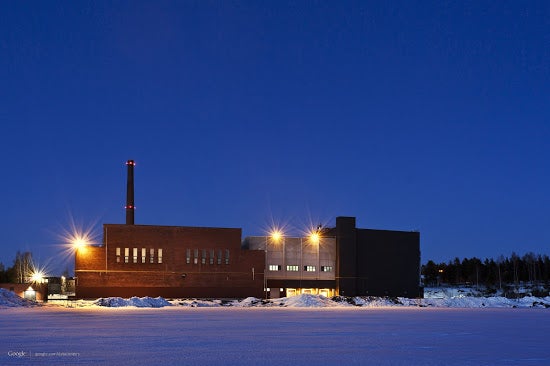 US-based internet giant Google has signed an agreement with Nordic wind farm developer O2 to purchase the electricity generated from a new 72MW wind farm to be built in Sweden.
The ten-year power purchase agreement (PPA) will allow Google to run its Hamina data centre in Finland using renewable energy.
The wind farm will be built at Maevaara, in Övertorneå and Pajala municipality in northern Sweden, and will feature 24 3MW turbines.
Construction of the wind farm is expected to start in the coming months and be completed in 2015.
German insurance firm Allianz is investing in the project and will own the wind farm once it commences operations.
O2 said it will continue its involvement in Maevaara through a separate agreement to commercially and technically manage the wind farm.
Google technical infrastructure senior vice president Urs Hoelzle said the company continuously looks for ways to increase the amount of renewable energy it uses.
"This long-term agreement, our fourth globally, means we can power our Finnish data centre with clean energy and add new wind generation capacity to the European grid," Hoelzle added.
In September 2012, Google agreed to purchase 48MW of wind energy from the 298MW Canadian Hills Wind project in Oklahoma, US, to power its data centre located in Mayes County, Oklahoma.
---
Image: Google's Finnish data centre will use electricity generated from the Swedish wind farm for ten years. Photo: Courtesy of Google.