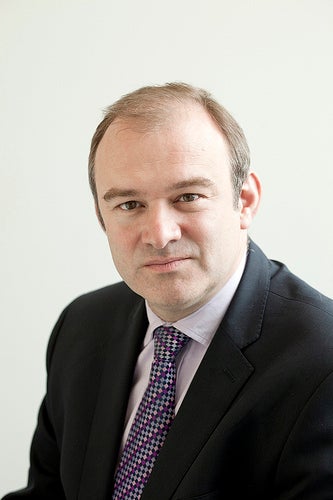 The long-awaited UK Energy Bill, which seeks to set out fresh proposals to slash demand for electricity in the country, has been formally published by the government.
The DECC said in a statement today that bringing down the power consumption in UK homes, businesses and industry could be much cheaper than paying the companies to supply it.
A 10% reduction in electricity demand is expected to produce savings of around £4bn in 2030, in addition to cutting down 4.5 megatonnes of carbon.
The Green Investment Bank, which has been kicked off with £3bn of government money, will support access to finance for investment in green infrastructure.
But the Bill authorises energy firms to triple the amount of money they add to customers' bills to pay for renewable power, nuclear and other environmental measures.
Energy Secretary Edward Davey said that the Coalition Government is determined to help reduce energy bills for consumers, cut down costs for businesses and bring down emissions in the UK.
"We need to make our energy supply fit for the 21st century, and in a world of rising gas prices we must power our homes and businesses in a much more efficient way," Davey added.
"That's why today I am setting out economy wide, ambitious proposals to cut electricity demand. These build on our energy efficiency strategy published earlier this month and will help us lower bills and reduce the need for expensive new energy generation."
Nuclear Industry Association CEO Keith Parker commented: "The Bill provides much needed investment certainty. A major nuclear new build programme will lead to substantial industrial and employment benefits – including considerable opportunities for the UK nuclear supply chain and a boost for UK manufacturing and construction."
Renewable UK deputy CEO Maf Smith also reacted to the Bill: "This Bill is crucial in setting the investment framework for the next 20 years and ensuring that we can build on our current world lead in offshore wind and marine technologies, and guarantee clean domestic power and tens of thousands of green jobs."
---
Image: Energy Secretary Ed Davey. Photo: courtesy of the Business, Innovation and Skills Office.