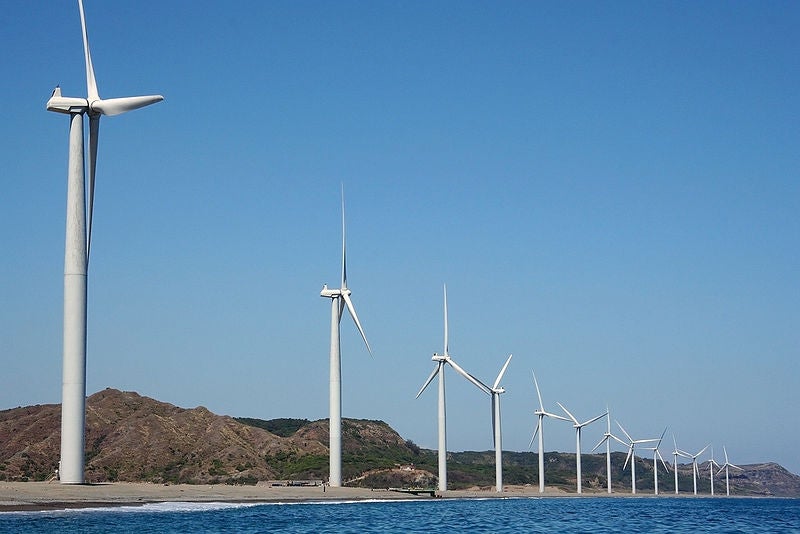 Thailand-based Gunkul Engineering said it is increasing investment in renewable-energy plants and is expecting sales to more than double in the next three years.
The power and engineering company will spend over TBH10bn ($318m) in 2013 on building and acquiring wind and solar power plants.
Gunkul managing director, Sopacha Dhumrongpiyawut, told Bloomberg that the firm intends to double the total generating capacity of its solar and wind power plants by 2014 from nearly 100MW at the end of 2012.
Gunkul, which operates 57MW solar plants, is constructing a 60MW wind plant in Nakhon Ratchasima province, 250km northeast of Bangkok.
Dhumrongpiyawut said the firm is also seeking permission to build and operate new power plants in Myanmar, where Gunkul earned about 30% of its revenue this year from the sales of electricity transmission equipment.
In addition, the energy company aims to boost sales from its renewable-energy power plants to about half of total revenue from 30%.
By the end of 2015, Gunkul's revenue is likely to climb to nearly THB9bn ($286m) from an estimated TBH4.3bn ($137m) this year.
The firm joins other Thai power companies such as Electricity Generating (EGCO) and Ratchaburi Electricity Generating Holding (RATCH) in expanding into renewable power projects.
Thailand, which is promoting the use of clean energy to cut reliance on natural gas, plans to boost power production from renewable energy to 6% of installed capacity in 2030 from about 1.4% last year.
"Wind and solar power industry in Thailand will continue its stellar growth with the government's supporting policies," Dhumrongpiyawut added.
---
Image: Gunkul's proposed 60MW wind plant is currently being constructed in Nakhon Ratchasima province, 250km northeast of Bangkok. Photo: courtesy of Elekhh