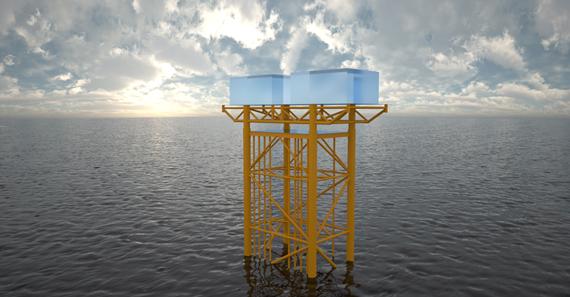 A subsidiary of Norway-based Fred Olsen Energy, Harland and Wolff Heavy Industries has secured a contract from E.ON to design and fabricate the Humber Gateway offshore wind farm substation jacket.
The 219MW Humber Gateway offshore wind farm is located a few miles off the UK's east Yorkshire Coast, in the North Sea.
Once completed, the project will generate enough power for about 170,000 homes in the UK.
Under the deal, Harland and Wolff will build substation jacket and piles, totalling 1,300t.
The jacket is expected to be ready for installation in the first quarter of 2014, while the wind farm is scheduled to be completed in 2015.
Harland and Wolff chief executive officer Robert Cooper said both companies have previously worked together earlier on the Robin Rigg offshore wind farm, in the Solway Firth.
"We're looking forward to continuing to develop this relationship," Cooper said.
E.ON project manager Matthew Swanwick said the Humber Gateway project is a significant step in the company's plan to deliver cleaner and better energy, by offering new energy services and technologies.
"Generating wind power out at sea is a real technical challenge, both during the construction and operational phases of projects, and that is why it so important to work with reliable and experienced fabricators," Swanwick said.
"Harland and Wolff is a well-proven supplier and we look forward to a successful project."
---
Image: Humber Gateway Jacket comprising a steelwork structure pinned to the seabed that supports the offshore transformer substation. Photo: Courtesy of Harland and Wolff Heavy Industries.