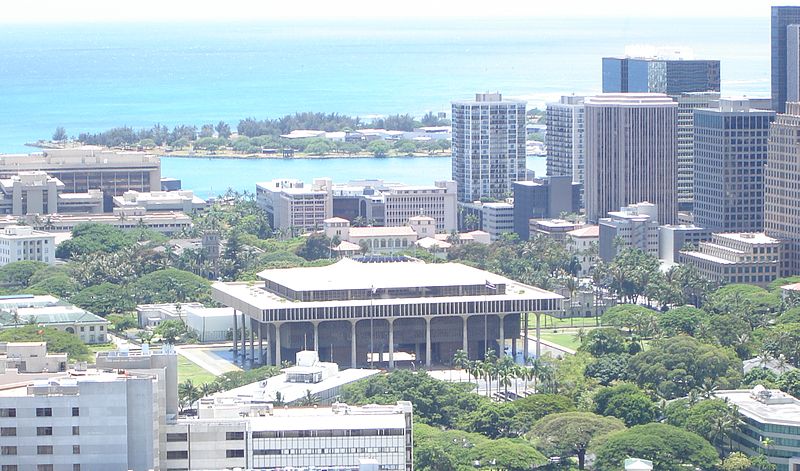 The US state of Hawaii has passed a new bill that will create and issue a Green Infrastructure Bond in its efforts to meet clean energy goals.
The bill will establish a regulatory financing structure to authorise the Public Utilities Commission (PUC) and the Department of Business, Economic Development and Tourism (DBEDT) to issue low-cost loans for green infrastructure equipment.
The proceeds from the bond will be used to fund an on-bill programme, which is currently under development at the Hawaii PUC.
The Environmental Defense Fund (EDF) said the on-bill programme is in line with its recommendations for on-bill repayment (OBR) and will provide access to low-cost financing for clean energy projects for residential and small commercial customers.
The main aim of the bill is to use the low-cost capital to expand access to affordable clean energy for all of Hawaii's consumers.
EDF said in a blog post on Thursday that the scheme will acknowledge the "existing programs and incentives do not serve the entire spectrum of the customer market, particularly those customers who lack access to capital or who cannot afford the large upfront costs required-thus creating an underserved market".
Hawaii will issue the bonds and then repay bondholders with funds collected from a utility surcharge, providing a secure form of repayment.
The framework allows a portion of the existing Public Benefits Fee (PBF), currently charged to customers, to be redirected so that overall customer bills are not anticipated to increase.
The low-cost capital will provide financing for distributed, clean energy projects, such as installing solar panels and energy efficiency upgrades.
Hawaii has also passed SB1040 bill, which will direct the PUC to consider the value of implementing advanced grid modernisation technology in the state.
---
Image: Hawaii State Capitol. Photo: Courtesy of Sullynyflhi.