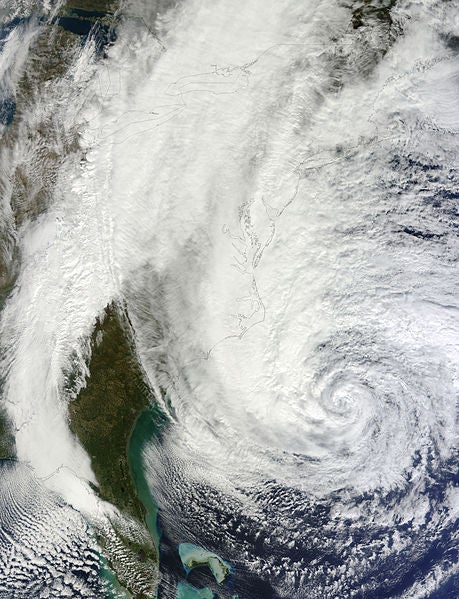 Utilities on the east coast of the US are preparing for power outages as Hurricane Sandy approaches Washington DC.
The capital city began to shut down last night, just as the first bands of light rain arrived.
Energy utility PPL and Metropolitan Edison (Met-Ed), a FirstEnergy company which operates in Pennsylvania, has enhanced its social media communications operations to better communicate with their customers.
Met-Ed has provided a 24-7 outage link on its website which allows its customers to access information about outages and power restoration from their computers and smart phones.
FirstEnergy Distribution Support vice president Steven E. Strah said the company has mobilised its internal crews and support personnel to assist in the restoration process if the storm causes large-scale power outages.
"In addition, we have secured outside utility crews, electrical contractors and tree contractors and continue our efforts to locate even more line crews from other utilities through our membership in mutual assistance organizations," Strah added.
Other utilities of FirstEnergy, including Jersey Central Power & Light, Pennsylvania Electric Company, Mon Power and West Penn Power, are mobilising resources to prepare for a restoration process which may be required if the storm causes power outages this week.
Pepco, which delivers electric service to over 788,000 customers in Maryland and the District of Columbia, said it has activated all its field personnel including utility crews from the states of Alabama and Louisiana to assist with restoring power in the aftermath of Sandy.
Electric utility Public Service of New Hampshire said it is closely monitoring the situation and secured local crews who would assist in a restoration effort.
---
Image: Hurricane Sandy has affected Jamaica, Cuba, The Bahamas, Haiti, the Dominican Republic, and the US.