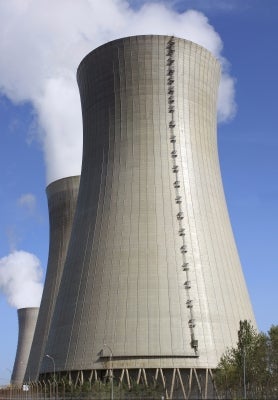 Iberdrola Ingeniería and BelgoProcess have completed last tests of a new nuclear waste treatment plant, based on plasma technology.
The tests were carried out for a duration of two days in the company's Europlasma Inertam facilities in Morcenx, southern France.
The plasma technology will reduce the volume of the radioactive waste product by heating it up to 5000ºC.
Iberdrola said the heating process will convert the waste into a liquid state, which after being cooled vitrifies into a solid form, whose volume is reduced by around 80 times and the end product will be packed into containers and encased in concrete.
The company will now move the plant to the Kozloduy nuclear facility in Bulgaria, 200km from the capital Sofia, for permanent installation.
Iberdrola and BelgoProcess had won a €30m tender in 2009 for the installation of the mechanism at Kozloduy.
The project is financially supported by the European Bank for Reconstruction and Development and the Bulgarian Government.
Iberdrola said the project will further expand its position in the global nuclear energy industry.
Other projects of the company include the power uprating of Laguna Verde nuclear plant in Mexico, which was completed in February 2013, and the construction of toroid coils for the International Thermonuclear Experimental Reactor (ITER) by a consortium that includes Spanish firm Elytt Energy and ASG Superconductors from Italy.
---
Image: The tests of nuclear waste treatment plant were carried out in the company's Europlasma Inertam facilities in Morcenx. Photo: courtesy of FreeDigitalPhotos.net.