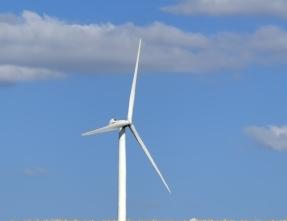 Spanish utility Iberdrola has commissioned the 178MW Messina-Agrigento wind power complex on the Italian island of Sicily.
The 50/50 joint venture project is being developed with Italy's API Nova Energía, part of the API business group, and includes four wind farms; Nebrodi (64.6MW), Alcántara (47.6MW), Lago Arancio (44MW) and Rocca Ficuzza (22.1MW).
The Messina-Agrigento complex has enough capacity to supply more than 150,000 Sicilian households with renewable energy.
The Nebrodi, Rocca Ficuzza and Alcántara wind farms utilise the 55m-tall G52 wind turbine generator (WTG), while the Lago Arancio facility uses the G87 WTG, with a tower height of 78m.
The wind complex will prevent around 430,000 tonnes of carbon emissions every year, Iberdrola said.
Following the start-up of this new complex, whose construction began in June 2010 and ended this month, Iberdrola has lifted installed wind power capacity in Italy to over 244 MW.
Image: The 178MW wind complex will prevent around 430,000 tonnes of carbon emissions every year; Photo: dan