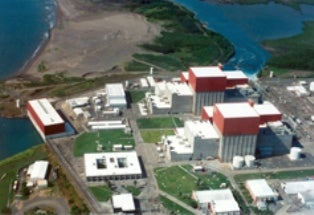 Iberdrola Ingeniería has upgraded the Laguna Verde Nuclear Power Plant, located in the Mexican state of Veracruz, on the coast of the Gulf of Mexico.
The firm said it has replaced all equipment of units 1 and 2 with the latest generation of machines, thus enabling the power plant to operate at 120% efficiency level.
Iberdrola replaced several components including the main capacitor, steam separators, heating and air-conditioning, ventilation systems, auxiliary systems and electrical systems at the Laguna Verde station.
With the latest upgrade, the generation capacity of the Laguna Verde nuclear power station has increased to 1,640MW.
The upgrade will extend the design lifetime of the nuclear power plant, which is operated by the Mexican state-owned Comisión Federal de Electricidad.
In 2007, the $605m project was awarded to a consortium led by the Iberdrola subsidiary, which had 97% share, while Alstom Mexicana participated in the project with a 3% share.
Iberdrola Ingeniería supervised the design, engineering, equipment and material supply, installation, assembly, training, and testing.
---
Image: The latest upgrade has increased the generation capacity of Mexico's Laguna Verde nuclear power plant to 1,640MW. Photo: Courtesy of Iberdrola.