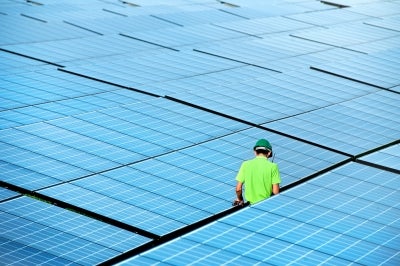 Imperial Valley Solar Company 1 has completed the construction of a 23MW solar energy generation plant in the US state of California.
The project will generate enough energy to power approximately 14,000 homes, with Imperial Irrigation District buying 20MW of the clean energy generated by the solar farm.
North American Development Bank (NADB) provided a $77.4 million loan to Imperial Valley for the solar project in June last year.
NADB managing director Gerónimo Gutiérrez said the project has special significance since it marks the beginning of the bank's financing in solar energy in the US-Mexico border region.
"In just under a year, we have approved financing for three other renewable energy projects in Arizona and Tamaulipas, and there are two additional projects in Texas currently under consideration by our board," said Gutiérrez.
The solar park will help aid compliance with California's renewable portfolio standard, which requires electricity service providers to achieve 33% of retail sales alone from renewable sources by 2020.
---
Image: Imperial Irrigation District will purchase 20MW of the energy generated by the solar park; Photo: courtesy of worradmu.