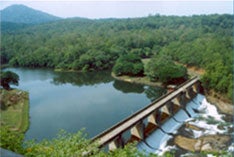 The Central Electricity Authority of India (CEA) has accepted French-based independent power producer Velcan Energy's Heo hydroelectric project proposal for examination.
The Heo project is part of a cascade of three projects totaling up to 571MW capacity being developed by the company on the same river.
One of the two other projects is Tato 1 hydroelectric project, which was also accepted for the CEA examination. Capital expenditure for the all the projects is estimated to be around $700m.
In July 2013, the company submitted the detailed project report of the 240MW Heo hydroelectric project located in Arunachal Pradesh, India, to CEA, which will now examine the report.
The company has drafted the report following a five-year field investigation in pursuit of discussions with the national and state authorities as well as thorough technical and economic analysis of the project.
The company is expected to receive approval from CEA in early 2014 for the detailed project report, which is comprised of more than 15 detailed studies including geology, topography, hydrology, civil design and electro-mechanical engineering, cost analysis and financing.
"The Heo hydroelectric project is expected to generate EBITDA of around $60m a year.
CEA's techno-economic clearance will allow the company to start negotiations for a power purchasing agreement with possible clients for the proposed project, which is expected to generate 1,078GWh of clean electricity annually, enough to power 1.75 million people in India.
Once built and operational, the Heo hydroelectric project is expected to generate EBITDA of around $60m a year.
The company currently has rights to develop hydroelectric projects totaling more than 628MW in India, Brazil and Laos.
---
Image: Velcan plans to build Heo hydroelectric project in Arunachal Pradesh, India. Photo: courtesy of Velcan Energy.