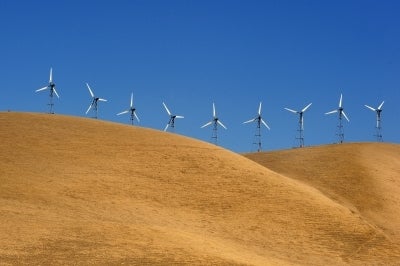 Infigen Energy has received approval from the Planning Assessment Commission (PAC) for the development of Bodangora wind farm in central-west New South Wales (NSW), Australia.
The proposed wind farm, which was assessed and recommended for approval by the NSW Department of Planning and Infrastructure, will feature 33 wind turbines (up to 120MW installed capacity), a substation, tracks, cabling and associated wind farm infrastructure.
Infigen Energy senior development manager Frank Boland said the company uses onsite wind monitoring equipment to design a layout of the project while maintaining sensitivity to the environmental constraints of the site.
In addition to complying with the original Director General's requirements, the Bodangora wind farm has regard to the draft NSW Wind Farm Guidelines. The PAC report said NSW Health made clear that the noise levels from the turbines would not cause health impacts at distances of more than one kilometre.
"The proposed wind farm will feature 33 wind turbines, a substation, tracks, cabling and associated wind farm infrastructure."
The PAC report stated, "NSW Health was very clear in its advice, which is consistent with that of the National Health and Medical Research Council – that there is no published scientific evidence to link wind turbines with adverse health effects …"
With the planning decision, the company will invest in renewable energy generation projects in NSW to help NSW meet the aim of the draft Renewable Energy Action Plan of producing 20% of NSW's electricity from renewable sources by 2020.
The project construction is likely to produce approximately 110 jobs as well as another 68 ongoing jobs during the wind farm operation.
---
Image: Bodangora wind farm development approval. Photo: courtesy of Freedigitalphotos.