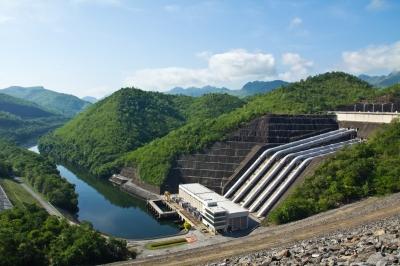 Iran will soon begin construction of the second hydroelectric power plant on the Zarafshan River in Tajikistan.
Iran and Tajikistan signed an agreement in 2010 to build the 240MW Ayni hydroelectric power plant, while a memorandum of understanding was signed in 2011.
Iranian Foreign Minister Ali Akbar Salehi told local reporters that the feasibility study and other technical tests have already been carried out, and the construction will commence once the Sangtuda-2 project starts operations in southern Tajikistan.
The 220MW Sangtuda-2 hydroelectric power plant was constructed on the Vakhsh River with $180m in funding from Iran. The total cost of the project was $220m.
Iran generated 203,052GWh of electricity from 20 March 2012 until 1 January 2013, a 5.84% increase in electricity production, compared with the same period a year ago.
Out of the total production, the output of thermal and hydroelectric power plants accounted for 193,302GWh and 9,749GWh, respectively.
The Islamic republic's current installed power generation capacity is nearly 67GW per day.
---
Image: Hydroelectric power generated 9,749GWh between March 2012 and January 2013 in Iran. Photo: Courtesy of FreeDigitalPhotos.net.