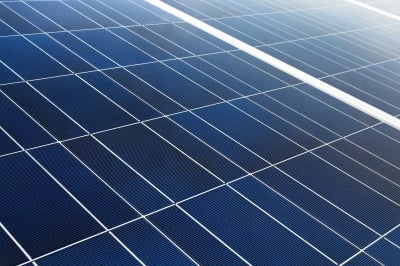 Solar power developer Isofotón has signed a memorandum of understanding (MoU) with the Yucatán state government to build a 150MW solar PV facility in Mexico.
The MoU was signed by Isofotón's president Ángel Luis Serrano, Yucatán Governor Rolando Zapata Bello, and the Environment and Economy Secretaries of Yucatán.
The $360m power project will be built in six phases, each of which will involve the installation of 25MW, and is expected to take two years to complete.
Construction of the solar power plant is slated to begin in January 2014, reports PV-Tech.
The project is expected to help Mexico reach its target to install 693MW of grid-connected PV between 2016 and 2019.
Isofotón has supplied over 4,000 solar modules and its isotrackers for solar power projects in the Baja California Sur state and the Santa Rosalia municipality.
In Latin America, the firm has 1,500MW of projects in the pipeline for the next two years and it intends to set up a new production facility in the region.
---
Image: The 150MW solar power plant in Mexico is expected to help the nation reach its target to install 693MW grid-connected PV between 2016 and 2019. Photo courtesy of FreeDigitalPhoto.net