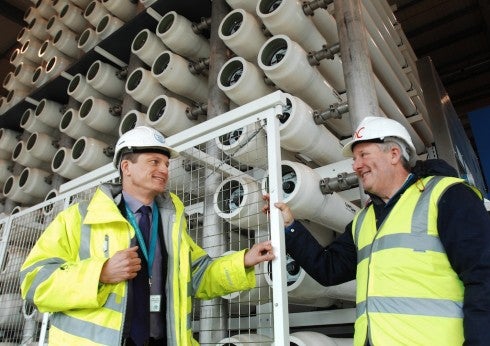 J. Murphy & Sons has secured a £70m engineering, procurement and construction (EPC) contract from 2OC to build a combined heat and intelligent power (CHiP) plant at Beckton in East London.
The main fuel for the plant will be derived from fats, oils and greases (FOGs), which would otherwise be poured in the drain or dumped in landfill.
The 19MW plant will be built alongside Thames Water's desalination plant and sewage treatment works.
It will produce 130GWh of renewable electricity per year, enough to meet electricity needs of about 40,000 average-sized homes.
Thames Water has agreed to buy 75GWh of electricity generated from the plant, under a 20-year deal, worth more than £200m.
The remaining 55GWh power generated from the plant will be sold to the national energy supply grid.
Once operational, the plant will have an overall efficiency of about 97% and an electrical efficiency of over 65%.
Additional power will be generated from the recovery of thermal energy provided by heat from the engine through a turbo-expander in the gas stream.
Thames Water has also agreed to supply half the required fuel needed to run the power plant, totalling 300 tonnes of FOG a day.
The company said that 14% of its total power requirement is currently self-generated from renewable sources and the Beckton plant, which is expected to start operations in the first quarter of 2015, will increase the number to over 20%.
iCON Infrastructure is the lead investor in the Beckton plant, alongside EEA Holdings and Deutsche Bank.
---
Image: Andrew Mercer (right), CEO of 2OC, and Piers Clark, commercial manager, Thames Water, at the Beckton desalination plant. Photo: Courtesy of 2OC.