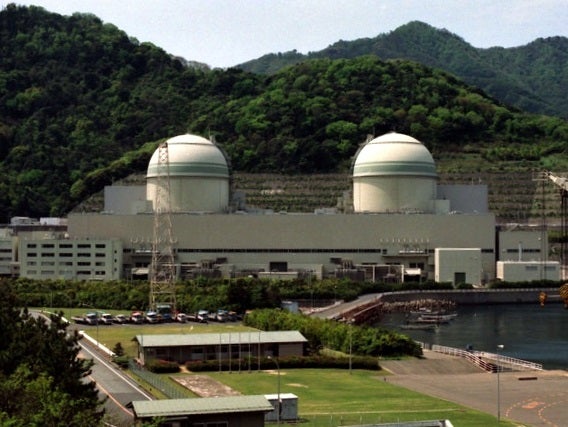 Japan has restarted the Kansai Electric Power Company-operated Ohi nuclear plant for the first time after it was shut down for safety checks following the Fukushima disaster.
Workers of KEPCO started the 1,180 No.3 reactor at the nuclear plant in Fukui prefecture, central Japan, amid a huge protest from various groups against the reopening of the plant.
In June 2012, Japanese Prime Minister Yoshihiko Noda ordered the restart of reactor No.3, and the nearby No.4, following stress tests based on those in the European Union, and said that living standards in Japan could not be maintained without nuclear energy.
According to Japanese media, the fission chain reaction at the reactor No. 3 has reached criticality on Monday, and will begin normal power generation on Wednesday.
This is the first nuclear reactor in Japan to resume operation after all reactors were taken offline following last year's Fukushima nuclear disaster.
Officials have deployed by the local authorities to constantly monitor the reactor.
Citizens across the country protested against the starting of the reactor as they are not convinced over the safety of nuclear reactors, despite government assurances.
Japan had relied on nuclear energy for about one-third of its electricity needs before turning off all of its 50 working reactors in 2011.
---
Image: The reactor No. 3 has reached criticality and will start full production in four days. Photo: courtesy of KEI.