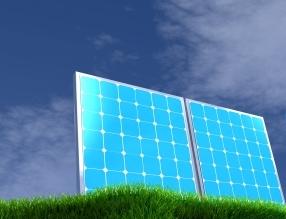 Kyocera Solar has started shipments of 34MW solar modules for the 127 MW Arlington Valley photovoltaic (PV) Solar Energy II project, which is located in Maricopa County, Arizona, US.
The company said production of the 245W and 315W modules, which are being manufactured in Kyocera's facility in San Diego, will continue through to March 2013.
Kyocera Solar president, Steve Hill, said the company is pleased to be chosen as a solar energy partner for this installation, which will provide clean, renewable energy to Southern California.
"Projects like AV Solar demonstrate the cost-effectiveness and low risk of investing in Kyocera's multi crystal silicon solar technology, which has been proven over four decades in thousands of working applications worldwide," said Hill.
LS Power Group is developing the solar farm, which will span about 1,160 acres and is scheduled to begin producing electricity in late 2013.
LS Power executive vice president, John King, said the long-standing experience and documented reliability of Kyocera's high-efficiency modules and its ability to provide a stable supply in mass-production volumes made the company a clear choice for this project.
"We've seen the solar industry expand exponentially in the last decade, which has also brought in many unproven companies," said Hill.
Power generated by the solar project will be purchased by the utility San Diego Gas & Electric.
---
Image: Kyocera Solar will produce solar modules for LS Power Group throught to 2013. Photo: courtesy of Salvatore Vuono.