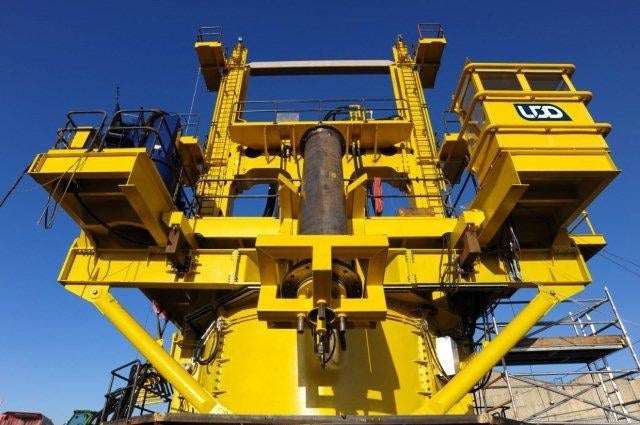 Offshore drilling services provider LDD has delivered its LD5000 rig to the Gwynt y Môr wind farm off the coast of North Wales where it will begin foundation works.
The company will use the reverse circulation rig to provide pile relief drilling for the installation of 160 turbine foundations in Liverpool Bay.
LDD vice president of operations Andy Seager said, "The Gwynt y Môr project is extremely exciting for us, as one of the largest wind farms currently in construction in Europe. Developing the LD5000 really put our engineering expertise and creative abilities to the test,
The drilling equipment, which weighs around 400 tonnes in all, was designed and delivered in 10 months from contract award and is capable of drilling up to 8m in diameter.
The rig has the ability to produce 1100kNm of continuous torque and 500 tonnes of pull-back to handle the large-scale components involved.
LDD, a member of the Acteon company, specialises in marine drilling and piling construction services, serving the global marine and subsea construction communities.
Image: The LD5000 pile top reverse circulation drilling rig will be used to provide pile relief drilling for the installation of 160 wind turbine foundations for the Gwynt y Môr Wind Farm project. Photo:LDD.