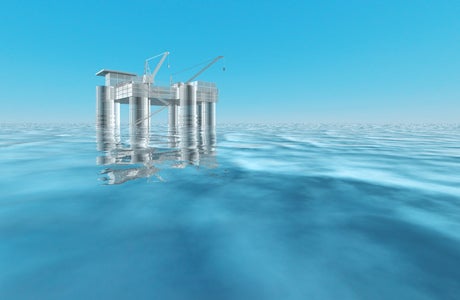 Lockheed Martin has signed a memorandum of agreement with Reignwood Group, to design and build a 10MW Ocean Thermal Energy Conversion (OTEC) power plant off the coast of southern China.
The offshore plant, set to be the largest OTEC plant ever built, will generate power using "the natural temperature" difference found in the ocean in tropical regions, Lockheed said.
Lockheed, which started working on the OTEC technology in the 1970s, will develop the plant in conjunction with China-based Reignwood Group.
Lockheed Martin Mission Systems and Training vice president of New Ventures Dan Heller said there are enormous benefits of generating power with OTEC technology.
"Constructing a sea-based, multi-megawatt pilot OTEC power plant for Reignwood Group is the final step in making it an economic option to meet growing needs for clean, reliable energy," Heller added.
"Our mission at Reignwood Group is to invest in low-carbon applications and solutions, integrating these new green technologies into a plan to promote sustainable development practices," said Reignwood senior vice president Colin Liu.
"Lockheed Martin's OTEC technology offers a ground-breaking solution that will help us to achieve this mission," he added.
The company said the agreement with Reignwood may set the stage to develop several additional OTEC power plants, ranging in size from 10MW to 100MW over the next ten years.
The proposed 100MW facilities are expected to generate the same amount of energy in a year, equivalent to 1.3 million barrels of oil, while decreasing carbon emissions by half a million tonnes and providing a sustainable domestic energy source.
In July 2012, Ocean Power Technologies and Lockheed Martin signed an agreement to jointly develop a 19MW wave-energy project in the Australian state of Victoria.
---
Image: Lockheed Martin will develop and build the OTEC power plant off the coast of southern China. Photo: Courtesy of Lockheed Martin.