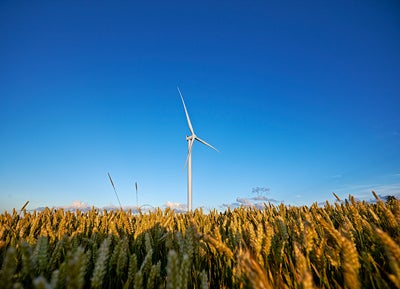 A High Court judge in London has rejected Milton Keynes Council's wind turbine planning document, paving the way for RWE npower renewables to build two new wind farms in Buckinghamshire.
Milton Keynes Council tried to stop the energy firm from constructing the 125m high turbines at Nun Wood and Orchard Way regions.
The council wanted to impose a 1.2km buffer zone between wind farms and residential areas in the region.
But Judge John Howells said that the council's policy was unlawful and ruled that energy firms will be able to build large wind turbines just 350m from homes.
Welcoming the decision, RWE npower renewables onshore development and projects director Wayne Cranstone said the company is pleased that the buffer zone policy had been rejected and it will continue to work in partnership with the council.
"On the matter of buffer zone policies more generally, the Judge concluded that National Guidance "plainly indicates" that local authorities should not have a policy that planning permission for a wind turbine should be refused if a minimum separation distance is not met," Cranstone added.
"We welcome the clarity the Court has brought to this matter, and we believe this will help both the wind industry and local authorities in determining appropriate policies for the siting of commercial wind farms."
---
Image: The court ruling will allow RWE npower renewables to go ahead with its plans to construct two new wind farms in Buckinghamshire. Photo: Courtesy of FreeDigitalPhotos.net.