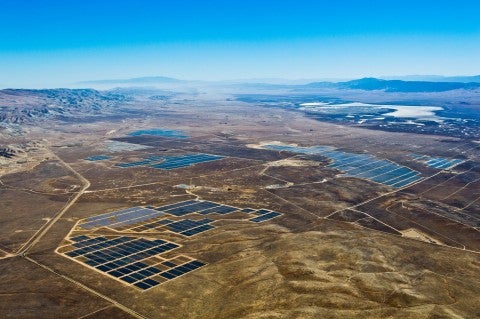 Los Angeles City Council has signed contracts to buy 460MW of electricity from two large solar projects in Nevada, US, to power about 200,000 homes.
The contracts will expand the city's use of solar energy and help it replace energy from a coal-fired plant it plans to shut down.
K Road Power's $1.6bn project at the Moapa Band of Paiute reservation near Las Vegas will generate enough electricity to power about 118,000 homes in Los Angeles.
It will also help the city reach its goal of having 25% of its power from renewable sources by 2016.
The second 210MW project is the Copper Mountain Solar 3 project near Boulder City, developed by an affiliate of Sempra US Gas and Power.
The Sempra contract, which would cost $95.7m, will generate enough power for 75,000 households in the region.
Nevada Senator Harry Reid said in a statement: "I am pleased that the City of Los Angeles took action to secure a clean energy future by using affordable and predictably priced power from Nevada."
"Unlike the old, dirty technologies used at the nearby Reid-Gardner coal plant, this new solar project will not emit any hazardous emissions, wastes, or carbon pollution."
---
Image: The two contracts will help Los Angeles meet its target of having 25% of its power from renewable sources by 2016. Photo: Akhil.Jariwala.