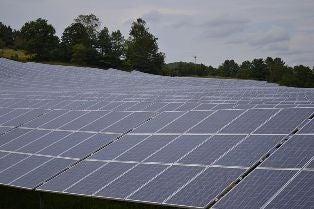 Power generation and transmission group LS Power has completed financing and construction of the 170MW Centinela Solar Energy Project near El Centro in California, US.
The photovoltaic (PV) solar farm, to be built on over 1,600 acres of land, will utilise solar PV technology to directly convert sunlight into electricity.
Under the long-term power sales agreement, electricity generated at the plant, which is expected to be operational in 2014, will be sold to San Diego Gas & Electric (SDG&E).
Fluor Corporation has received an engineering, procurement and construction contract for the project and will also provide operation and maintenance services.
John King, LS Power executive vice president, said the project is expected to provide benefits to the State of California and Imperial County, including construction and operations jobs and long-term revenues.
"Renewable energy deliveries over the recently energised Sunrise Powerlink will assist SDG&E and the State of California in reaching their renewable energy goals," said King.
Financing for the project was structured with two tranches combining a long-term institutional financing led by Prudential Capital Group with a shorter term bank financing led by Sovereign Bank.
LS Power has been involved in the development, construction, or operations of over 25GW of power generation across the US.
---
Image: The 170MW solar project will be built on 1,600 acres of land in California. Photo: courtesy of Wikipedia.