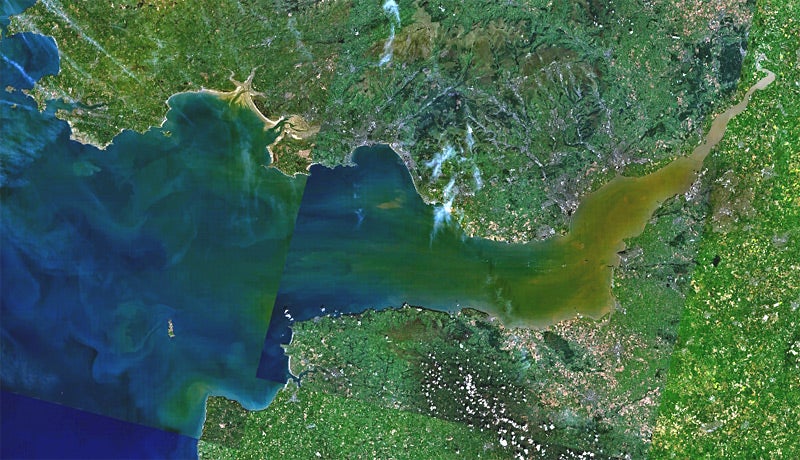 A major report has opposed a £35bn plan to build a tidal barrage across the Bristol Channel in the UK.
The report, published by Regen SW and consultancy firm Marine Energy Matters, suggests that a combination of technologies such as tidal lagoons and tidal fences could generate significant low carbon energy from the Bristol Channel, without the need for a large scale barrage.
Ultimately, this "lower risk strategy" could provide up to 14GW of low carbon energy capacity, more than the barrage proposals and would be a more economically efficient way of harnessing energy.
The scheme for a barrage which would run from North Somerset to Cardiff Bay has been put together by a consortium in South Wales and is backed by former Welsh minister Peter Hain.
Regen SW programme director Johnny Gowdy commented: "Any large scale energy scheme in the Bristol Channel will need to build consensus and support from communities on both Welsh and English sides of the channel, we hope this report will help move the debate forward and enable the industry to engage with government and stakeholders on the basis that projects might actually be built."
"Large scale, low carbon energy projects are absolutely essential to tackle the issue of climate change and ocean acidification and to move us away from destructive fossil fuel extraction industries. However, these must be designed to protect valuable ecosystems and biodiversity which are equally important for our sustainable future."
The "Bristol Channel Energy: A Balanced Technology Approach" report has been backed by environmental and business organisations from across the South West.
Royal Society for the Protection of Birds senior policy offer Mark Robins said: "The RSPB welcomes this discussion document and we believe its publication marks a good starting point for a more conscious strategy for building up renewable energy outputs that build in the high nature value of the Bristol Channel and Severn estuary."
---
Image: a South Wales consortium has proposed to build a barrage across the Bristol Channel.