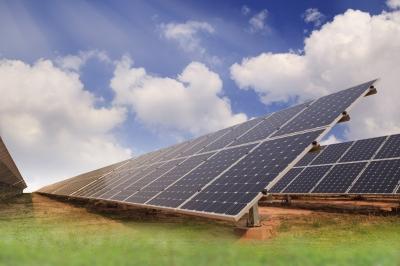 Martifer Solar, a subsidiary of Martifer SGPS, has completed construction of five solar photovoltaic (PV) plants with a total capacity of 28.1MW in the UK.
The utility-scale solar PV plants, located in Cornwall, Hampshire, Devon and Wiltshire, have an installed capacity in the range of 4.4MWp and 6.63MWp.
Together, the PV plants feature over 114,000 modules mounted on fixed structures, covering an area of 75ha.
The plants are expected to generate about 27.74GWh of electricity every year and save more than 12,500 tonnes of CO2.
Martifer Solar country manager João Cunha said: "With these projects, Martifer Solar assumes, in a very expressive way, a commitment to the solar and renewables industry in the UK. Following a first stage in which we completed the projects' development/licensing, we are very proud with the conclusion of another challenging period, for the construction and commissioning of the plants."
UK solar energy generator Lightsource Renewable Energy has purchased all five PV plants and Martifer Solar will provide operations and maintenance services for the plants.
Lightsource Renewable Energy CEO Nick Boyle said that all the plants were completed on time and are in line with the Renewable Obligation Certificate (ROC) changes from April onwards.
"It has been made very clear in recent times that solar is a key component in the UK's drive towards its renewable energy targets," Boyle said.
"We hope solar subsidies will continue at sensible levels to assist in making solar competitive with other energy sources and our goal of reaching grid parity within a predicted six years."
---
Image: Over 28MW of solar power has been installed in the UK. Photo: Courtesy of FreeDigitalPhotos.net.